Why Invest?
The Investment Manager believes that high-income common equities in Canada will continue to outperform non-dividend paying common equities
20+ year strategy focused on undervalued investments in the Canadian high income equity market
Investment Manager, Bloom Investment Counsel, Inc. focuses on high income equity investments with over 30 years of experience"
Update Call with Paul Bloom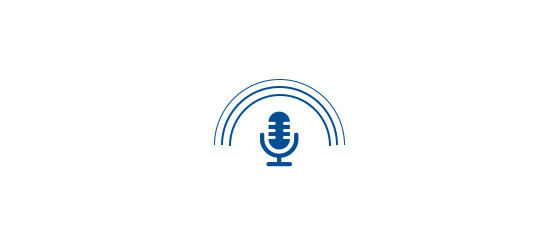 Investment Objectives
To achieve a high level of monthly cash distributions and the opportunity for capital appreciation by investing in a high income equity portfolio, consisting primarily of dividend paying Canadian equities.
This Fund is for Investors who are:
Seeking capital appreciation
Seeking income
Comfortable with equity risk
FUND FACTS
Ticker
RBN.UN
CUSIP
095819108
Service Fee
0.40%
Outstanding (Oct 22, 2019)
14,175,556
Inception Date
September 17, 1997
Currency
CAD
Manager/Portfolio Manager
Brompton Funds Limited
Auditor
PricewaterhouseCoopers LLP
Custodian
CIBC Mellon Trust Company
Transfer Agent
TSX Trust Company
Eligibility
All registered and non-registered accounts
Annual Redemption Date
2nd last business day of November
Annual Redemption Notice Deadline
Last business day of October
Investment Manager
Bloom Investment Counsel, Inc.
Portfolio Manager
Bloom Investment Counsel, Inc. ("Bloom") was established in 1985 and specializes in the management of segregated investment portfolios for wealthy individuals, corporations, foundations, institutions and trusts. In addition to its conventional investment management business, Bloom currently manages specialty high-yield equity portfolios comprised of dividend-paying common equity securities, income trusts, and real estate investment trusts. Bloom currently provides investment management services to four TSX-listed, closed-end portfolios.
Annual Compound Returns(1)
| | YTD | 1-Year | 3-Year | 5-Year | 10-Year | Since Inception(2) |
| --- | --- | --- | --- | --- | --- | --- |
| Blue Ribbon Income Fund | 15.8% | (0.5%) | 1.7% | 0.0% | 6.7% | 9.4% |
| S&P/TSX Composite Index | 19.1% | 7.1% | 7.4% | 5.3% | 7.0% | 6.7% |
Year-by-Year Returns
| | 2018 | 2017 | 2016 | 2015 | 2014 | 2013 | 2012 | 2011 | 2010 | 2009 |
| --- | --- | --- | --- | --- | --- | --- | --- | --- | --- | --- |
| Blue Ribbon Income Fund | (16.6%) | 2.6% | 30.0% | (13.3%) | (2.6%) | 14.9% | 4.1% | 8.0% | 24.3% | 43.0% |
| S&P/TSX Composite Index | (8.9%) | 9.1% | 21.1% | (8.3%) | 10.6% | 13.0% | 7.2% | (8.7%) | 17.6% | 35.1% |
The table shows the past performance of the Fund. Past performance does not necessarily indicate how the Fund will perform in the future. The information shown is based on Net Asset Value per unit and assumes that cash distributions made by the Fund and deemed distributions based on the intrinsic value of the rights/warrants at approximately the exercise date of the rights/warrants in the periods shown were reinvested at Net Asset Value per unit in additional units of the Fund.
The tables show the Fund's year-by-year and compound returns for each period indicated compared with the S&P/TSX Composite Index (''Composite Index''). The Composite Index tracks the performance, on a market weight basis and a total return basis, of a broad index of large capitalization issuers listed on the TSX including common stocks, REITs and income trust units and is an appropriate benchmark as the Fund primarily invests in such common stocks, REITs and income trusts. Since the Fund is actively managed, the sector weightings differ from those of the Composite Index. In addition, the Fund's portfolio contains predominantly high dividend paying securities, whereas the Composite Index does not necessarily focus on this type of investment. For these reasons it is not expected that the Fund's performance will mirror that of the Composite Index. Further, the Composite Index is calculated without the deduction of management fees and fund expenses, whereas the performance of the Fund is calculated after deducting such fees and expenses.
Returns for Blue Ribbon Income Fund ("RBN.UN") are unaudited.  Certain returns for RBN.UN were calculated based on publicly available information and accounting records in each case prepared by a prior administrator of RBN.UN.
You will usually pay brokerage fees to your dealer if you purchase or sell units of the investment fund on the Toronto Stock Exchange or other alternative Canadian trading system (an "exchange").  If the units are purchased or sold on an exchange, investors may pay more than the current net asset value when buying units of the investment fund and may receive less than the current net asset value when selling them. 
There are ongoing fees and expenses associated with owning units of an investment fund.  An investment fund must prepare disclosure documents that contain key information about the fund.  You can find more detailed information about the fund in the public filings available at www.sedar.com.  The indicated rates of return are the historical annual compounded total returns including changes in unit value and reinvestment of all distributions and does not take into account certain fees such as redemption costs or income taxes payable by any securityholder that would have reduced returns.  Investment funds are not guaranteed, their values change frequently and past performance may not be repeated.
Distributions
The actual breakdown of distributions for tax purposes will be provided to unitholders annually in March as soon as possible following receipt of the information from the Fund's individual holdings. This information will also be posted on the website as soon as it is available.
This information is of a general nature only and does not constitute legal or tax advice to any particular investor. Accordingly, prospective investors are advised to consult their own tax advisors with respect to their individual circumstances.
DRIP
Investors may elect to automatically reinvest their distributions in additional units of the Fund and realize the benefits of compound growth. Any units acquired pursuant to the distribution reinvestment program qualify for the service fee. DRIP Plan
Tax Allocation
The following information is applicable to holders who, for the purposes of the Income Tax Act (Canada), are resident in Canada and hold trust units as capital property. If this is not the case, a tax advisor should be consulted.
Holders of trust units outside of a RRSP, DPSP, RRIF, RESP or TFSA should expect to receive a T3 slip from their investment dealer. T3 supplementary slips will indicate Other Income (Investment Income and Non-Investment Income) in Box 26, Foreign Business Income in Box 24, Foreign Non-Business Income in Box 25, Capital Gains in Box 21 and Eligible Dividend Income in Box 49. Dividend income is subject to the standard gross up and federal dividend tax credit rules.
The return of capital component is a non-taxable amount that serves to reduce the adjusted cost base of the Fund units and is reported in Box 42.
Record Date
Payment Date
Return of Capital
Other Income
Eligible Dividend
Other Taxable
Total Distribution
Sep 30, 2019
Oct 15, 2019
0.00000
0.00000
0.00000
0.00000
0.05000
Aug 30, 2019
Sep 16, 2019
0.00000
0.00000
0.00000
0.00000
0.05000
Jul 31, 2019
Aug 15, 2019
0.00000
0.00000
0.00000
0.00000
0.05000
Jun 28, 2019
Jul 15, 2019
0.00000
0.00000
0.00000
0.00000
0.05000
May 31, 2019
Jun 14, 2019
0.00000
0.00000
0.00000
0.00000
0.05000
Apr 30, 2019
May 14, 2019
0.00000
0.00000
0.00000
0.00000
0.05000
Mar 29, 2019
Apr 12, 2019
0.00000
0.00000
0.00000
0.00000
0.05000
Feb 28, 2019
Mar 14, 2019
0.00000
0.00000
0.00000
0.00000
0.05000
Jan 31, 2019
Feb 14, 2019
0.00000
0.00000
0.00000
0.00000
0.05000
Dec 31, 2018
Jan 15, 2019
0.03527
0.00000
0.01473
0.00000
0.05000
Nov 30, 2018
Dec 14, 2018
0.03527
0.00000
0.01473
0.00000
0.05000
Oct 31, 2018
Nov 14, 2018
0.03527
0.00000
0.01473
0.00000
0.05000
Total
0.10581
0.00000
0.04419
0.00000
0.60000